Programming language: C#
License: MIT License
Dropbox.NET alternatives and similar packages
Based on the "SDK and API Clients" category.
Alternatively, view Dropbox.NET alternatives based on common mentions on social networks and blogs.
Ingest, store, & analyze all types of time series data in a fully-managed, purpose-built database. Keep data forever with low-cost storage and superior data compression.
* Code Quality Rankings and insights are calculated and provided by Lumnify.
They vary from L1 to L5 with "L5" being the highest.
Do you think we are missing an alternative of Dropbox.NET or a related project?

Add another 'SDK and API Clients' Package
README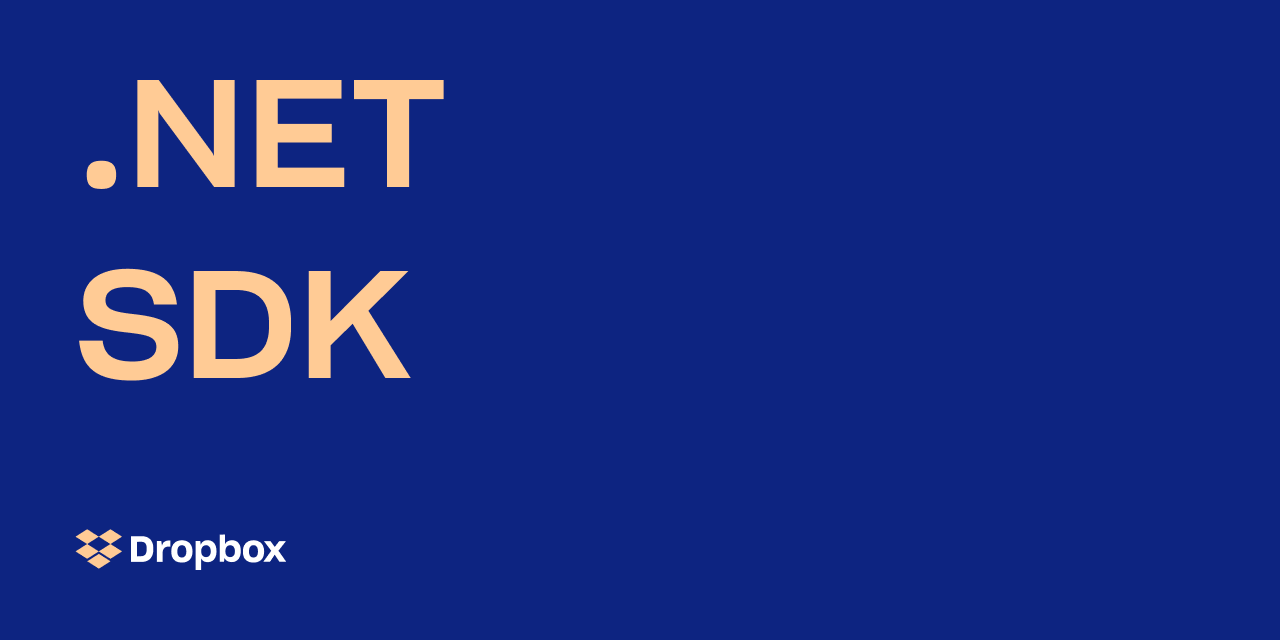 The offical Dropbox SDK for DotNet.
Documentation can be found on GitHub Pages
Installation
Create an app via the Developer Console
Install via NuGet
PM> Install-Package Dropbox.Api

After installation, follow one of our Examples or read the Documentation.
You can also view our OAuth guide.
Examples
We provide Examples to help get you started with a lot of the basic functionality in the SDK.
OAuth

OAuth Basic - Simple application that runs through a basic OAuth flow to acquire a token and make a call to users/get_current_account.
OAuth PKCE - Simple application that runs through an OAuth flow using PKCE and acquires a token to make a call to users/get_current_account.

Other Examples
Getting Help
If you find a bug, please see CONTRIBUTING.md for information on how to report it.
If you need help that is not specific to this SDK, please reach out to Dropbox Support.
License
This SDK is distributed under the MIT license, please see LICENSE for more information.

*Note that all licence references and agreements mentioned in the Dropbox.NET README section above are relevant to that project's source code only.