Programming language: C#
License: MIT License
FakeItEasy alternatives and similar packages
Based on the "Testing" category.
Alternatively, view FakeItEasy alternatives based on common mentions on social networks and blogs.
Scout APM uses tracing logic that ties bottlenecks to source code so you know the exact line of code causing performance issues and can get back to building a great product faster.
* Code Quality Rankings and insights are calculated and provided by Lumnify.
They vary from L1 to L5 with "L5" being the highest. Visit our partner's website for more details.
Do you think we are missing an alternative of FakeItEasy or a related project?

Add another 'Testing' Package
README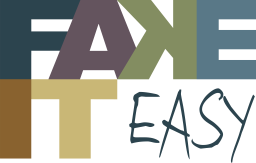 A .NET dynamic fake library for creating all types of fake objects, mocks, stubs etc.
Easier semantics, all fake objects are just that - fakes - the use of the fakes determines whether they're mocks or stubs.
Context-aware fluent interface guides the developer.
Designed for ease of use.
Full compatibility with both C# and VB.Net.
It's faking amazing!
---
FakeItEasy logo designed by Vanja Pakaski.